Hygienic wiping system designed to reduce cross-contamination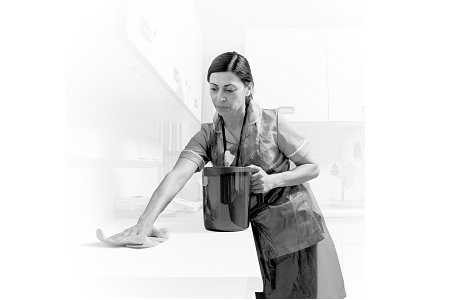 Kimberly-Clark Professional says its new WypAll Reach Centrefeed System is a fully enclosed, 'one-wipe clean', hygienic wiping system that helps prevent transmission of bacteria caused by handling of exposed blue rolls. The company says it provides 'a safer alternative to traditional loose centrefeed blue rolls, where multiple users can handle a roll up to 70 times before it is finished'. It said: "The system has been designed to reduce cross-contamination and improve hygiene.
Alongside hygiene, cost management is crucial in today's healthcare industry. The WypAll Reach Centrefeed System provides a professional cleaning solution which saves money and reduces waste, bringing cost saving advantages while simultaneously contributing to the improvement of an establishment's environmental sustainability targets."
When using undispensed centrefeed blue rolls, Kimberly-Clark says individual users can unwind up to 2.5 metres each time, whereas using a controlled, single-sheet dispensing system, less paper is used; in fact the WypAll® Reach Centrefeed System reportedly reduces paper consumption and waste by over 20%.
Kimberly-Clark added: "The sleek WypAll Reach Centrefeed System dispenser has been designed to be highly portable and easily at hand wherever and whenever it is needed by domestic and clinical staff. It is also supplied with a wall bracket to house the dispenser or transform it into a wall mounted system."
The company claims that WypAll is 'the UK's number one brand in professional wiping paper'; all the products in the range are designed for a specific task, 'giving users the confidence that the product will perform every time'.
Other News