Kentec systems protect Glasgow coronavirus hospital against fire risk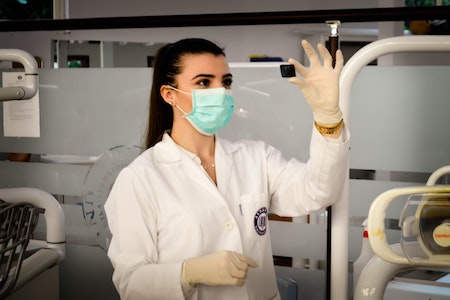 Sigma XT gas suppression panels from Kent-based life-critical control system manufacturer, Kentec Electronics, are protecting staff and patients at the NHS Louisa Jordan Hospital in Glasgow at the Scottish Event Campus (SEC), which has a 500-bed capacity for COVID-19 beds.
Vipond Fire Protection installed the fire safety systems within a seven-day turnaround. The system includes seven Sigma XT gas suppression panels, and 32 detectors located within the electrical room that serves the 10,000 m2 facility. Kentec's Sigma XT releasing panel provides three initiation circuits as standard, meaning the release of the extinguishant can be configured to activate from any combination of detection zone inputs to allow specific and controlled activations. It also features a large LED display, simplifying configuration, and displaying the time remaining until release for added user safety.
Gary White, Fire Alarm & Gas Suppression manager at Vipond Fire Protection, said Kentec was an obvious choice, explaining: "Kentec is known for reliability, customers find its panels easy to use and configure, and with time a major factor in this installation, speed was critical. As Kentec is a UK manufacturer, we knew panels would not have to be imported, while as a long-standing customer, we also knew it would do everything needed to ensure the panels' delivery on time."
Kevin Swann, Kentec's MD, said he was 'immensely proud' that Kentec panels are protecting such a critical facility. He explained: "The Sigma XT range is well suited to major healthcare facilities for its capacity, robust reliability, and our brand's signature intuitive user interface. It is testament to the skill, expertise, and planning that Vipond was able to install in such a short time, and we are extremely pleased to have been able to support it. The installation is as an excellent example of manufacturers and installers within the fire industry working together, in line with COVID 19 guidelines, to ensure that essential installation and maintenance of fire systems can go ahead."
Other News
Featured Supplier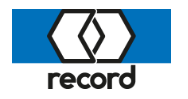 At record we are the largest manufacturer, supplier, installer and maintainer of automated pedestrian openings in the UK,  offering a wide range of solutions capable of fulfilling the requirements of practically any entrance, from from aesthetics, design, flexibility & budget.
For healthcare facilities where hygiene is paramount, our range of...