Anenta to manage waste services for over 700 south-east pharmacies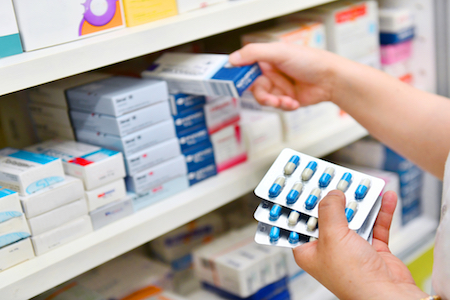 Independent healthcare waste management company, Anenta, has been appointed by NHS England and NHS Improvement (NHSE&I) to oversee and manage the delivery of clinical waste logistics and disposal services to over 700 pharmacies across Hampshire, The Isle of Wight, and the Thames Valley. The appointment takes the number of pharmacies provided with Anenta's waste management services in the South East region to over 1,500. Having – it says – saved the authority over £1.7m over the past two years through the implementation of its dedicated, online contract management platform 'Vector', Anenta will deploy its analytics and AI technology to identify waste service efficiencies and savings that can be made on behalf of the 700 recently onboarded pharmacies.
As part of the service, it will ensure that the NHS authority only pays for services use, and that services are correctly specified under future contracts, 'providing transparency and the ability to proactively manage their environmental services'. Aligned with this approach, Anenta will identify opportunities for adjustments to waste services that could bring about further savings through price negotiations with service-providers.
In all, the company will manage over 1,500 collections of waste generated by the 708 pharmacies, including clinical waste and medicine returns and disposal, helping the pharmacies 'with complex issues' such as navigating 'pre-acceptance' audits required by the Environment Agency. Working with the EA, Anenta has already streamlined this process, saving pharmacies in the South East Region over 14,000 hours per year. The company also identifies if pharmacies are disposing of retail stock and sharps containers from enhanced services or patient returns correctly. If not, corrective advice and guidance are provided. This function alone has saved NHS England £1.2 million over 18 months.
Graham Flynn, Anenta's MD, said: "By successfully stabilising pricing schedules, and constantly optimising service provision so capacity is used more effectively, our technology return ssignificant savings to the sector. We aim to build on the £1.7m already saved in the South East region, and look forward to identifying operational waste service provider inefficiencies that will further improve service to our clients."
Kevin Oliver, Commissioning manager, Pharmacy & Optometry, NHS England and NHS Improvement (NHSE&I) – South East Region, added: "Anenta has a strong track record of managing clinical waste contractors on behalf of the NHS, including CCGs. Key to its appointment was the certainty that it could provide us with all the necessary assurances required to satisfy our stringent requirements. Prime among these is the ability to examine, analyse, check, and scrutinise, every single billable item through its computerised software programmes. This ensures that irregularities are quickly identified, and any overbilling disputed with waste collectors. Where incorrect billing does take place, Anenta ensures credit notes are raised before authorising the invoice for payment. Utilising its expertise and understanding of the sector, Anenta is able to manage enquiries from both the pharmacies and waste contractors, ensuring consistency of service, and enhancement of efficiency, and in turn helping to bring about costs savings."
Anenta does not itself provide waste collection services, but rather manages the process on behalf of NHS authorities, 'assisting the waste provider and ensuring value for money'. Its proprietary software – Vector – identifies and matches agreed waste service provisions against pricing, applicability, charges, and quantities collected, 'to eliminate over-charging', managing any invoice disputes on pharmacies' behalf, before approving payments made by the NHS authority. The system also identifies and addresses inefficiencies in waste collection services. A policy of moving pharmacies from plastic collection units to carboard-lined boxes has, for instance, already saved NHS South East England over £320,000 annually.
Other News
Featured Supplier

Ascom provides award-winning nurse call and mobile communications systems to over 120 NHS and private hospitals across the UK. With our smart nurse call, you get so much more than just a standard system - including two way speech communication and medical device integration.
We've listened to the challenges of estates teams - so it's easy to...
Upcoming Events
Croke Park, Jones' Rd, Drumcondra, Dublin 3, Ireland
16th - 17th May 2022
Access the latest issue of Health Estate Journal on your mobile device together with an archive of back issues.
Download the FREE Health Estate Journal app from your device's App store