Entrance mats encourage social distancing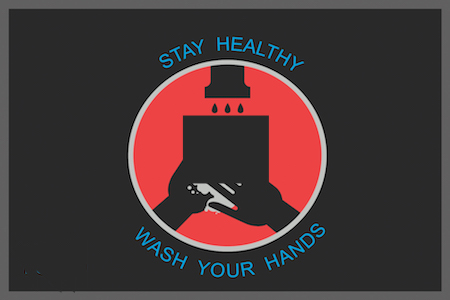 Forbo Flooring Systems has launched 'an array of services, guidelines, and a new product' to assist specifiers, contractors and facility managers 'throughout these challenging times'. Its new a range of Coral logo entrance flooring mats are designed to encourage social distancing and prevent unnecessary slips. There is a choice of four clear and informative designs to choose from, 'offered at a special price'.
The flooring specialist has also published guidelines on how to safely sanitise floorcoverings. Developed by its cleaning and maintenance partner, Wrennalls Group, these explain which products should be used to sanitise carpets, textiles, resilient floors, and surfaces, within domestic and commercial environments without causing damage to the floorcoverings themselves.
Janet Lowe, head of Marketing, UK and Ireland, said: "Following the latest UK Government guidelines, which announced that if you are able to work from home then you should, we understand that many of our customers will remain working from home for the foreseeable future. With this in mind, we are now providing online consultations with our specification team to discuss all aspects of a commercial project."
See more about Forbo Flooring Systems
Other News