'First-of-its-kind' intelligent heating product launched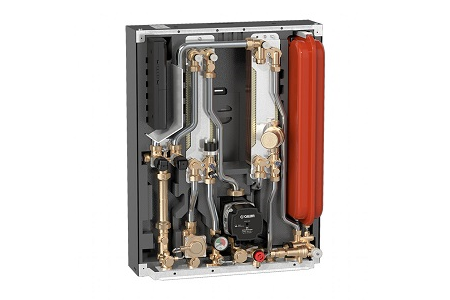 Altecnic, a leading UK supplier of hydronic solutions, has joined up with Guru Systems to launch 'an industry-first intelligent heating network product'.
The Guru Integrate SATK32 enables remote commissioning for set-up, network interrogation, and fault diagnosis, as well as continuous commissioning when in operation, reducing the need for engineers to visit site, and maximising heating efficiency. Combining Altecnic's 'next generation' heat interface unit, the SATK32 Indirect eHIU, with Guru System's Hub III Core hardware, the new product captures detailed data for both metering and billing, as well as enabling advanced heat network performance management.
Altecnic said: "Faster, more reliable commissioning is possible through remote configuration, reducing the time and resource required on site. Continuous remote commissioning reduces the need for engineers to visit site for remedial work, and cuts energy usage, environmental impact, and operating costs, as network efficiency drift can be easily seen and addressed remotely. Over time, the Guru Integrate SATK32 supports the decarbonisation of networks, by allowing operators to reduce heat network temperature and adjust the HIU parameters accordingly.
Casey Cole, Guru Systems's CEO, said: "Even where networks are well-designed and properly commissioned, performance can degrade over time. Guru's real-world heat networks data shows that the cost of heat and carbon emissions can more than double within three years without action. Delivering both remote commissioning before site handover and continuous commissioning in operation is a huge step forward for decarbonisation of heat networks, and could not be more apposite."
Other News
Featured Supplier

The brand-new Pulpmatic Eco+ is the most environmentally friendly, economical and hygienic macerator on the market. Featuring enhanced chemical dosing, powerful antimicrobial surfaces and fully contactless operation it can process up to 4 items in cycle times lasting from just 85 seconds.