Vodafone UK 'opens up new markets for IoT growth' with new services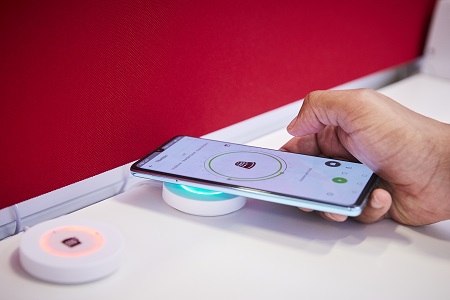 Vodafone UK – which claims healthcare is a key market that can benefit from such technology – has launched IoT.nxt – a new range of Vodafone services which it says will support UK businesses in the adoption of Internet of Things (IoT) systems.
A report produced by WPI Economics for the telecoms giant published to coincide with the new services' launch says 'smart technology' could help the public sector estate reduce its carbon emissions by up to 15% – enabling an annual fiscal saving to the taxpayer of between £264 million and £380 million. By partnering with IoT.nxt, part of the Vodafone Group, Vodafone says it will offer customers 'every part of an IoT solution, with a single data management platform, and the capability to integrate old and new devices in one system'. As part of the new services, it will provide IoT sensors and devices, create a data management platform, and offer ongoing professional services. The company said: "This complete offering will ensure IoT is accessible to all businesses, including those without specialist capabilities in-house. IoT, or the 'Internet of Things', is the capability to track, monitor and manage any assets, giving businesses vital data, insight and control. Markets that can most quickly benefit from IoT adoption include utilities, logistics, public transport, healthcare, manufacturing, and building management."
On launching IoT.nxt, Vodafone simultaneously released a report, Digital Buildings. How smart technology can decarbonise buildings and combat climate change, on the benefits of 'Digital Buildings'; this found that investment in IoT in public sector buildings could reduce carbon emissions and energy usage, and save taxpayers up to £380 m annually. The report, which calls on the UK Government 'to explore digital buildings technology', estimates that new technology could reduce carbon emissions by up to 1.2 million tonnes of CO2 annually, and reduce overall energy usage in buildings by 15%. Examples cited in the report of how 'smart buildings 'incorporating digital technology can 'dramatically reduce energy usage' include:
Smart (HVAC) systems which coordinate through the exchange of data to optimise the efficiency of each function;
Predictive maintenance through smart technology to eliminate wasteful replacement and breakdown of a building's assets;
The use of motion sensors to prevent wasteful cooling, heating, and lighting, of empty or 'low utilised' spaces.
The report's Executive Summary says: "Modelling by WPI Economics has found that, in the UK, smart technology fitted to non-domestic buildings could be used to achieve savings of between and 4 and 8 million tonnes of carbon emissions – a saving of between 5% and 10% of the emissions of all buildings."
With what WPI Economics dubs 'a dramatic fall in the cost of sensors', the report emphasises that digital technology in buildings is a growth area, However, it adds, 'barriers still prevent further take up, and realising the full benefits of the technology for both the public sector and non-domestic buildings more broadly'. These barriers include upfront cost, the need to realign incentives, and interoperability of technological standards. To help overcome them, Vodafone recommends:
A Government review of the Building Energy Efficiency Survey (BEES) carried out in 2014/15, with 'explicit collection' of data on the use of IoT and smart technology by public sector buildings.
The data generated should inform the development of a firm target for using smart technology to improve the energy efficiency of the public sector estate.
The Government should consider how the wellbeing and productivity of the public sector workforce could benefit from the use of IoT in buildings – for example via exploration in the context of the NHS People Plan.
When procuring IoT technology, the Government should 'seek to drive consistency in the adoption of IoT security standards', especially in the way that the operations systems of devices manufactured by different companies interact.
The Government should create, 'in addition to Energy Performance Certificates (EPCs)', a mandatory certificate system for large commercial buildings that includes a rating based on its operational energy performance. This could be based on the model of the Display Energy Certificate (DEC) or the Australian NABERS rating.
The Government should trial either grant or subsidy-based incentives to encourage businesses to put in place energy efficiency measures. Vodafone says IoT 'can provide a better understanding of how and where energy is produced, which would allow Government to promote renewable energy at all levels, not just large factories'.
Vodafone says its recent 'IoT Spotlight' research revealed that 87% of UK early adopters said they have already seen a return-on-investment for IoT, while 76% suggested 'they are able to do things they couldn't do before'.
Anne Sheehan, Business director, Vodafone UK, said: "We're making it easy for any business to adopt IoT. We're taking away complexity, and making it simple to deploy, simple to manage, and simple to see the ROI. With our colleagues at IoT.nxt we can be unique in the UK market – we'll grow our leadership position from here, and deliver customers a digital capability that will prove invaluable in meeting the pressures of business today."
Other News
Featured Supplier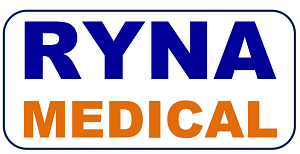 RYNA MEDICAL UK LIMITED specialises in providing high quality products, services and customer satisfaction. We are trusted by our customers and our clientele base continues to grow on a regular basis Working together with a carefully selected group of partners, Ryna Medical UK Limited is able to offer a wide range of products for the Operating Theatre.