Low temperature sterilisation products launched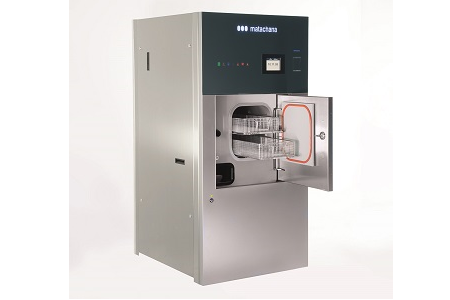 LTE Scientific, a leading manufacturer and supplier of laboratory and medical equipment, has introduced a range of low temperature sterilisation products to aid the reprocessing of heat-sensitive medical devices and surgical instruments.
Based in Greenfield, near Oldham, the company specialises in the manufacture, supply, and service / testing of medical and laboratory equipment including autoclaves. It says the new offering is 'among a number of rapid growth expansions' to be rolled out by it which has 'ensured the uninterrupted supply of its sterilisation, decontamination, and laboratory thermal equipment, to the NHS, Public Health England, and other critical life science sectors, during the COVID-19 crisis'.
The new products are:
The Low Temperature Hydrogen Peroxide & Plasma sterilisers, Matachana 50HPO and Matachana 130HPO.
The BluKat sterilising solution container for 130HPO and 50HPO sterilisers.
'Environmentally efficient' in terms of energy usage and reduced utility consumption, time-saving, and with user safety and quality at the forefront of design, the sterilisers use vapourised hydrogen peroxide – a complementary method to steam sterilisation – to effectively sterilise a wide range of heat-sensitive medical devices, including endoscopes, lumened /non-lumened instruments, and surgical robotic instruments.
Matachana BluKat cartridges have an extended shelf life of 18 months, or 30 days once in use, with one cartridge providing enough sterilant for up to 30 cycles. The new Matachana HPO range complements the firm's existing range of sterilisers, washer-disinfectors, and endoscope drying / storage cabinets.
See more about LTE Scientific Ltd
Other News
Featured Supplier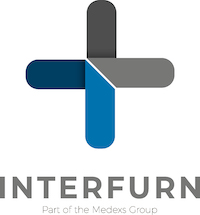 Interfurn specialise in the planning, design and delivery of innovative integrated ventilation solutions for the medical, healthcare and hospital sector. Solutions include ultra clean ventilation and UCV canopies, through to modular building systems, all engineered, manufactured and assembled in the UK specifically for the healthcare marketplace.