St James's Hospital enters Irish healthcare's 'largest-scale' EPC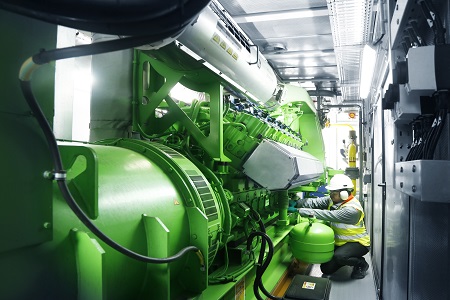 St James's Hospital in Dublin has signed a new Energy Performance Contract (EPC) with Veolia in partnership with the Carbon and Energy Fund Ireland (CEFI).
Under it, Veolia will manage projects covering the design, delivery, installation, commissioning, and operation, of a wide range of energy upgrades in the 1,010 bed hospital.
The 20-year EPC contract, awarded after a competitive public tendering process, is the largest of its kind in Irish healthcare to date. Veolia says the contract will deliver €26 million in guaranteed energy and operational savings. The hospital's carbon footprint will be reduced by some 118,380 tonnes, cutting annual electrical consumption by 26%. New 'energy-efficient' equipment will reduce dependency on the Dublin 8 electrical grid, and place the hospital in an optimum position to reach its 2030 climate targets.
The contract will include the replacement of water boilers, lighting, and air-conditioning units and provision of combined heat and power (CHP) 'solutions'. These will include a new Energy Centre containing a 2MWe CHP plant, which will generate around 13 GWh of low carbon electricity annually, and cut carbon emissions by 2,574 tonnes. To maximise heat efficiency, 7.5 MWth of new hot water, steam boilers, and clean steam generators will meet the hot water, steam, and sterilisation demand, and a new campus-wide building management system will maximise energy efficiency across all of the buildings and provide centralised monitoring.
Other upgrades include LED lighting campus-wide, new theatre air-handling units, air-conditioning, and high efficiency pumps. Veolia will guarantee the energy-saving measures, provide a comprehensive maintenance service throughout the 20-year contract. The installation works will be completed by December 2021.
The project will be externally funded by the Ireland Energy Efficiency Fund (IEEF), and ethical Irish pension fund investors, and managed by Sustainable Development Capital LLP.
Ms Mary Day, CEO of St James's Hospital, said: "The hospital has always been committed to innovation, and the Energy Performance Contract allows us to lead the way as a sustainable healthcare provider, while continuing to provide a safe environment for our patients and staff."
Other News
Featured Supplier

The brand-new Pulpmatic Eco+ is the most environmentally friendly, economical and hygienic macerator on the market. Featuring enhanced chemical dosing, powerful antimicrobial surfaces and fully contactless operation it can process up to 4 items in cycle times lasting from just 85 seconds.