Sir Simon Stevens thanked for his 'brilliant and passionate service'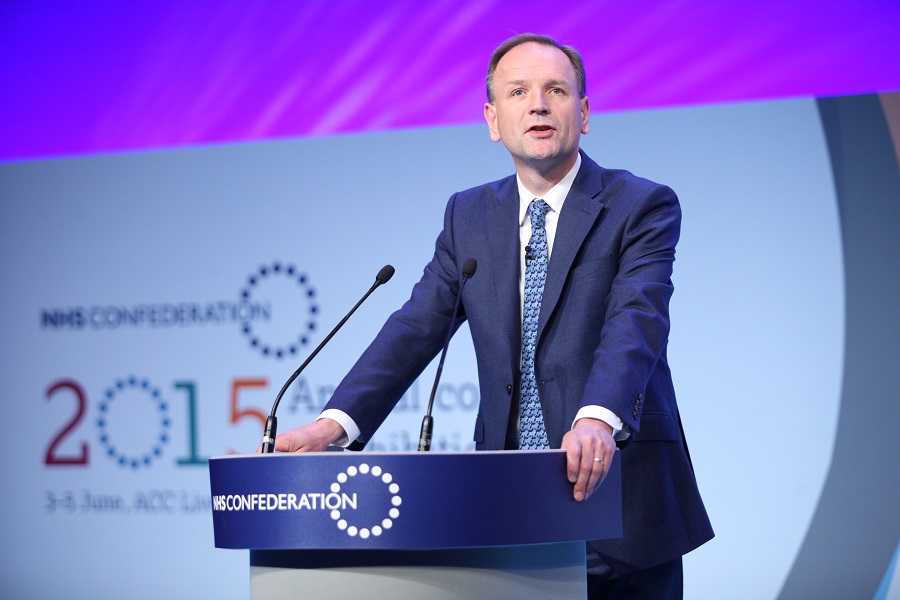 Sir Simon Stevens (pictured) formally notified the NHS England Board on 29 April of his decision to stand down, 'as planned' at the end of July this year, after more than seven years as NHS Chief Executive.
Sir Simon took up post on 1 April 2014, having first joined the NHS in 1988 through its graduate management programme. In a varied career before becoming NHS England Chief Executive, he worked in frontline NHS services and in international healthcare, in both the public and private sectors, and at 10 Downing Street and the Department of Health.
With him Simon having confidentially notified the NHS England Board last year of his intended departure this summer, the Board will now – as set out in legislation – lead the open competitive recruitment process for his successor. The appointment of the Board's chosen candidate is then subject to ratification by the Secretary of State for Health and Social Care. The aim is to have a successor appointed before Sir Simon steps down on 31 July, during which time he will continue to lead the NHS, and oversee successful completion of NHS England's COVID vaccination roll-out to all adults.
Sir Simon Stevens said: "Joining the health service in my early twenties was one of the best decisions I've ever made, followed, three decades later, by the privilege of leading the NHS through some of the toughest challenges in its history. The people of this country have rightly recognised the extraordinary service of NHS staff during this terrible pandemic, as well as the success of our COVID vaccination deployment. As the pandemic recedes in this country, the NHS's track record in advancing medical progress in a way that works for everyone rightly continues to inspire young people to join one of the greatest causes – health and high quality care for all, now and for future generations."
Prime Minister, Boris Johnson, said: "Sir Simon has led the NHS with great distinction for the past seven years. I want to thank him for his dedicated service throughout – but especially when facing the extraordinary pressures of the past year, and for his huge contribution to our vaccine roll-out."
Chair of NHS England, Lord David Prior, added: "Simon has successfully led the NHS through its greatest ever challenges – the worst pandemic in a century, the greatest funding squeeze since the Second World War, and unprecedented political volatility working alongside three prime ministers, and four chancellors, against the backdrop of three general elections and a referendum. He told me last year he wanted to stand down this summer, and since then he has brilliantly guided the NHS through the horrendous winter wave of coronavirus, while simultaneously directing the world's fastest, and most successful, large- scale COVID vaccination roll-out. The NHS, and the country, owe him a huge debt of gratitude."
Health and Social Care Secretary, Matt Hancock, said: "Throughout his tenure Sir Simon Stevens has been a steadfast and sage leader for our National Health Service, and that has been especially true during this most testing period in NHS history. His leadership has helped NHS staff overcome unprecedented adversity, and keep services open for millions of patients in the face of this global pandemic. The past seven years have seen him make a formidable contribution to the running and transformation of health and care services in England, which will no doubt endure for years to come. I want to thank him personally for his service to the NHS in England, and I wish him all the best for the future, including in his new role in the House of Lords."
Prof Lord Ara Darzi, NHS England Board member, and Professor of Surgery and director of the Institute of Global Health Innovation at Imperial College London, said: "While Simon's announcement has been widely expected, it's hard to think of anyone who has had a more profound and positive impact on the NHS in its seven decades. As well as ensuring – against all the odds – that the NHS has successfully made it through both austerity and the COVID pandemic with its reputation rightly enhanced, he has initiated and overseen the most important and comprehensive re-design of services since 1948. He has also been a huge supporter of innovation, and has given the green light to NHS investment in a wide range of practical clinical improvements – ranging from modern cancer treatments, to ground-breaking personalised gene therapies for rare diseases. I have had the privilege of working closely with Simon over the years – rarely do you see such clarity of thinking – he has served the NHS and public brilliantly and passionately."
Other News
Featured Supplier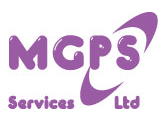 MGPS Services, offer Medical Gas and associated Healthcare Environment and Engineering Services working in conjunction with Experienced Healthcare Professionals

Steve Goddard, Andy Capper and David Goddard MGPS Services
Geoff Dillow (Geoffrey Dillow & Associates)


MGPS Services provide:

Training in all...
Upcoming Events
Croke Park, Jones' Rd, Drumcondra, Dublin 3, Ireland
16th - 17th May 2022
Access the latest issue of Health Estate Journal on your mobile device together with an archive of back issues.
Download the FREE Health Estate Journal app from your device's App store