Modular Buildings Ltd
The Deep Business Centre

Hull
East Yorkshire
HU1 4BG
United Kingdom
01964 671734
Is this your company? Let visitors to Health Estate Journal know about your business. Contact Peter Moon today to talk about extending your company entry in this directory.
Featured Supplier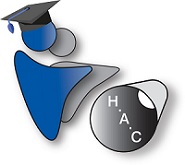 HAC Medical Gas Training & Services Ltd. is part of the HAC group of companies that includes HAC Technical Gas Services Ltd. and Medical Piped Gases Ltd. Both companies provide maintenance and installation services respectively for medical and laboratory gas pipeline systems throughout the healthcare and R&D sectors
HAC Medical Gas Training &...