Wilo (UK) Ltd
Second Avenue
Centrum 100

Burton On Trent
Staffordshire
DE14 2WJ
United Kingdom
01283 523 000
01283 523 099
Is this your company? Let visitors to Health Estate Journal know about your business. Contact Peter Moon today to talk about extending your company entry in this directory.
Featured Supplier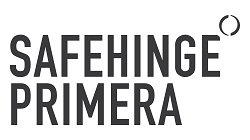 THE DIFFERENCE IS IN OUR LIFESAVING DETAILS
At first sight, our products might look similar to others on the market, but look more closely and you'll discover crucial design details that could help you save a life.
Passionate about making safety non-institutional, we listen to people with mental ill health, clinicians, estates teams and...