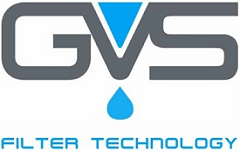 GVS Filter Technology UK Ltd
NFC House
Mellishaw Lane

Morecambe
Lancashire
LA3 3EN
United Kingdom
+44 (0) 1524 847600
+44 (0) 1524 847800
COMPANY INFORMATION
Better air quality linked to improved patient outcomes
GVS design and manufacture a wide range of filters to suit commercial and industrial applications. Our standard filter range covers a full range of efficiencies from G4-H13 in sizes and formats to suit most applications. GVS also manufacture a wide range of molecular filtration products that remove chemicals, environmental pollutants and odours.
We manufacture all our filters at our sites in the UK and Europe. Our onsite labs allow us to test our products for both air flow and efficiencies down to the nano-particle range. This in house testing combined with external certification provides assurance that GVS's production processes and products meet all industry standards.
The GVS new product development team develop custom solutions and specialist filter media for a range of applications. The in house filter test laboratories have the capability to test filters and media with particle challenges of 1000 nanometers right down to 10 nanometers, one of very few facilities worldwide that can achieve this range. Air flow and resistance testing can be conducted on site at flows up to 5000cbm/hr.
GVS technical sales and service teams provide a range of services to ensure customers are fully acquainted with developments in the filtration world, follow indoor air quality best practice and achieve the best possible balance of energy saving and performance.
> Please Click here to download the GVS Commercial & Industrial Catalog
> Watch the GVS Bacticell filter video clip
> Download the Customer Testimonials documentation
PRODUCTS AND SERVICES