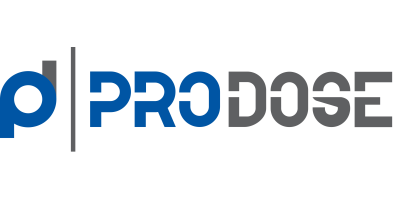 Prodose Ltd
Unit 2 Sheiling Court
North Folds Road

Corby
Northants
NN18 9QD
United Kingdom
01536 460 400
COMPANY INFORMATION
The responsibilities of a healthcare facility manager are especially demanding in areas such as controlling Legionella and decontamination of hot and cold water systems. The increased need for clinically sterile environments and minimising the risk of pathogens and harmful bacteria outbreaks requires constant, accurate monitoring and reporting of disinfection levels.
Prodose is much more than an equipment provider. Our engineers are experts in the specification and installation of chlorine dioxide dosing systems and bring their microbiological knowledge to every project. If you want a system that is designed specifically for your buildings and requirements, our team are perfectly placed to help you.
Our experience gives us the insight and know-how necessary to overcome challenges and help healthcare facilities keep things running safely and smoothly.
Water supplies from the grid are usually disinfected with chlorine. As water enters the building, it has a low level of chlorine residual. In many buildings this is enough to keep pathogens at bay.
There is however a risk that, in a bigger building with a more complex and lengthy water system, this residual disinfectant level may not be enough to inhibit the growth of legionella and other bacteria. The young, elderly and patients who are immunocompromised are especially at risk.
In these situations, additional dosing with a chlorine dioxide solution can help to control the growth of Legionella and prevent the build-up of biofilm within pipework.
We can put together a recommendation that takes into account your existing Water Safety Plan and Risk Assessment. Any equipment we specify and commission will be in accordance with the NHS guidance document HTM04-01 for safe water in healthcare premises.
Once we have specified and installed the dosing system, the next step is to ensure continuous monitoring and traceability. This is normally achieved through monitoring at the point of injection. Additional monitoring is then done using handheld test equipment by site engineers or water hygiene companies, particularly in areas of high vulnerability such as dialysis wards.
PRODUCTS AND SERVICES