Third Millennium
18/19 Torfaen Business Centre

Pontypool
NP4 0LS
United Kingdom
+44 (0) 1495751992
COMPANY INFORMATION
Since our launch in 1996 the most important philosophy of the company is to provide a quality service to our customers. They are at the heart of everything we do, and as a team we work hard to focus on providing a first-class service to deliver the right products and solutions to each security project.
Third Millennium is a leading manufacturer of advanced access control readers, with a product line that includes anti-ligature card and keypad-entry readers, designed specifically for mental health facilities and secure containment environments.
For more than 25 years we have supplied the world's most security conscious organisations, and as an independent manufacturer we are not limited to a specific access control system, or card technology. As a result, we have become a multi award-winning manufacturer of advanced access control readers, specialising in the introduction of new technologies to supply the world's leading security organisations offering innovative style, coupled with the broadest range of RFID tech' available … all from a single manufacturer.
Many of our customers have come to trust the bespoke service we offer, and not rely on off-the-shelf products and technologies.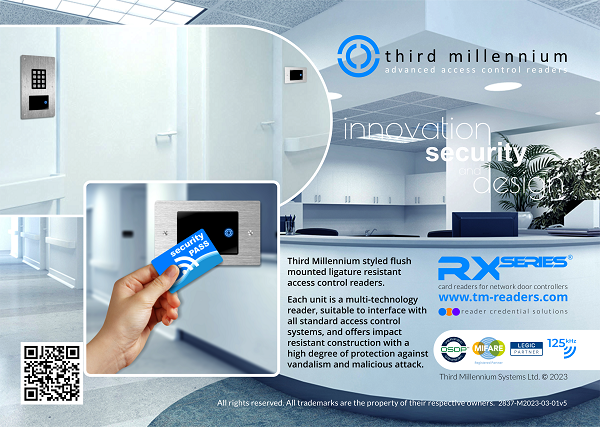 ​
PRODUCTS AND SERVICES