Decontamination service provides protection against 99.9999% of known pathogens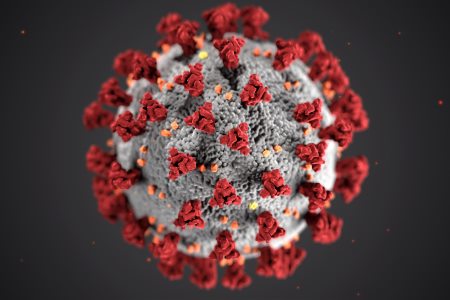 Interfurn is now offering a full bio-decontamination service for hospitals and other healthcare facilities, where there may be a high-level biological contamination risk. Interfurn's BIOAct-365 Decontamination Service is particularly useful for facilities treating patients during the current Coronavirus (COVID-19) outbreak and is available as a rapid emergency response, or as part of a planned cleaning and maintenance programme.
The service is suitable for operating theatres, critical care and recovery areas, areas housing immunocompromised patients, triage or most areas that need to remain.
Interfurn's BIOAct-365 Decontamination Service is carried out by a team of fully trained technicians and can mitigate hospital contamination events, preventing the spread of healthcare associated infections (HCAIs). The system has proven efficacy against bacteria, viruses and spores including C. difficile, VRE, norovirus, CRE and more.
Interfurn's BIOAct-365 Decontamination Service provides a cost effective and scalable solution for most areas from 5m2 to 200m2. The system delivers a highly purified hydrogen peroxide vapour capable of eliminating 99.9999% of known pathogens into the area to be treated, leaving no residue. Every exposed surface, including areas and equipment that are usually hard to reach during a standard clean are easily treated creating a fully decontaminated environment. No special preparation is necessary, and the vapour is noncorrosive and safe to use on sensitive electronics, including ultra clean ventilation canopies, operating lights and monitoring equipment - we even suggest that you leave drawers and cupboard doors open to ensure full coverage.
Benefits:
· Capable of >6 log reduction (>99.9999%) of known pathogens on every surface
· Target problematic pathogens and decrease HAI rates
· Contain and eliminate escalated incidents
· Infection prevention in critical care areas
· Protect immuno-compromised patients
· SSI reduction in Operating Theatres
· Decontaminate sensitive electronics
· Emergency response preparedness
For more information, contact Interfurn on 01484 661120 or visit: https://interfurn.co.uk
See more about Interfurn Medical Systems Ltd
Other News