Flush-fitting bedhead services trunking launched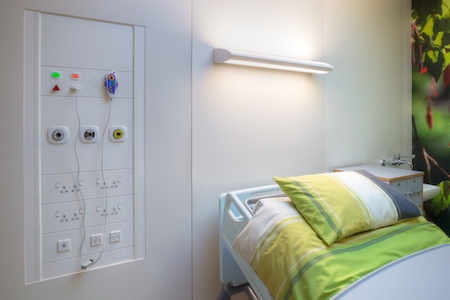 Static Systems Group (SSG) says its new Inseta Headwall flush-fitting bedhead services trunking for healthcare has been designed 'with build efficiency in mind', making it suitable for both fast-track new-build and refurbishment projects.
Inseta enables any combination and type of gas outlet, medical, electrical and communications equipment, to be accommodated at any position. Units come in three standard widths for flush mounting – 450 mm, 600 mm, and 900 mm, but if customers have a non-standard build requirement, SSG's specialist bedhead services design engineers will work to accommodate it. Matching surface-mounted units are also available, as are LED wall-mounted luminaries with a complementary profile. Inseta units are supplied in white, with alternative colours and finishes available by special order.
Inseta has been designed for offsite construction. Once manufactured, the headwalls are supplied fully assembled ready for mounting, with all cabling and piping already installed and tested, and the front plates in position. The units arrive on site tested and certified in line with current standards, and can optionally be fitted with modular wired connectors. Alternatively, the frame can be supplied, ready for on-site construction and services installation.
Inseta meets the current HTM and all other relevant standards, guidance and practice, while its smooth profile helps minimise entrapment of dust and build-up of bacteria, in line with IP 54 requirements. All 'touch surfaces' contain the Biomaster silver-based antimicrobial agent.
Inseta has been designed to sit harmoniously alongside SSG's Modus surface-mounted range of horizontal and vertical bedhead services trunking. It can also form an integral part of the CS Omniwall Bedhead, a Construction Specialties system 'that provides fast and clean delivery of customised healthcare spaces'.
See more about Static Systems Group Plc
Other News
Featured Supplier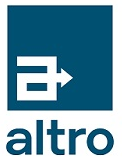 Altro have been at the forefront of innovation for 100 years. Today, working closely with architects, end customers, engineers, designers and contractors around the world, our insight and expertise help them transform everyday spaces into environments that can improve the wellbeing of everyone that uses them.
And by consistently turning...