Kajima strengthens commitment to Irish market with key appointment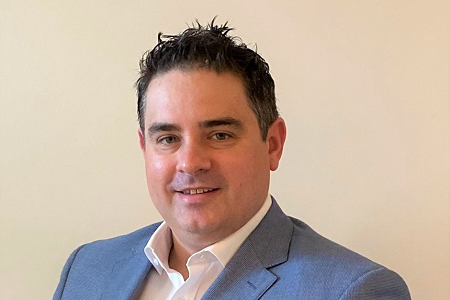 Kajima Partnerships, the international developer and investor, has strengthened its commitment to the Irish market by appointing highly experienced property and development finance professional, Dwayne McAleer, as its Dublin-based Country head.
Across both the Republic of Ireland and Northern Ireland, he will lead Kajima's activity in financing and developing projects across the healthcare sector, including hospitals, community care and elderly living, where pressure on capacity and services is increasingly acute.
Kajima says that the appointment is 'timely', with a number of ongoing projects for the business across Ireland, including the continued construction during the pandemic of both the Second PPP Social Housing Bundle and the new Community Treatment and Care Centre in Lisburn, Northern Ireland, and a full planning and decision notice secured for a new community healthcare centre in Newry, County Down.
Dwayne McAleer is a former senior executive of Ireland's National Development Finance Agency and more recently the Land Development Agency. With three decades of experience in the Irish market, he 'brings a strong background in unlocking state-owned land for meaningful investment', in partnership with both public and private landowners, as well as in the procurement, financing, construction, and operation, of large-scale private finance development.
A Chartered Civil Engineer with an MBA in Construction & Real Estate with Distinction, he also played a central role in the regulation and delivery of the new third level education and healthcare campus at Grangegorman, central Dublin, including 'large, complex, and bespoke' public-facing buildings. He has successfully developed a significant programme of regional sites in Ireland on a bundled basis, and has international experience operating in private consultancy, specialising in feasibility and viability analysis.
Dwayne McAleer, MD at Kajima Ireland, said: "I am delighted to be joining Kajima, and look forward to strengthening its Irish operations and growing the team here. Kajima has a wealth of international experience and expertise in social infrastructure ,and a well-deserved reputation for delivering high quality projects in tandem with public and private partners. Part of my role is also to help build up the funding capacity in the market, which already includes many established institutions, to further enhance deal flow. I have no doubt that this new base for Kajima Partnerships will have a transformative impact on the Irish market."
Other News