Static Systems Group welcomes Halma as its new owner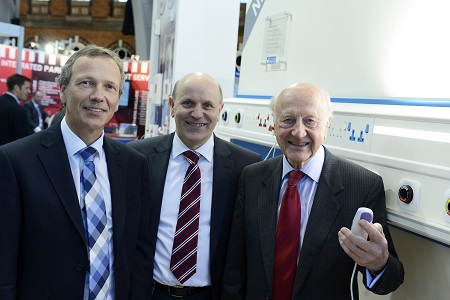 Static Systems Group, the Staffordshire-based designer and manufacturer of nurse call systems, custodial and staff attack alarm systems, bedhead and mobile trunking, wearable communication devices, and fire alarms, has been acquired by Halma.
Halma, a FTSE 100 global group of 'life-saving technology companies' headquartered in the UK, says that it is 'driven by a clear purpose to grow a safer, cleaner, healthier future for everyone, every day', which is 'highly aligned with Static Systems' values, strategy, and culture'. Static Systems will join Halma's Medical division, and will benefit from the expertise and international reach of the global group, while maintaining autonomous day-to-day operation of the business and the strong connections it has with employees, customers, and suppliers.
Halma added: "Static Systems' technology, integration expertise, and market presence, will complement Halma's existing medical sector technologies."
"We are looking forward to being part of such a successful and purpose-driven group that can help take the company to the next level of growth, said Static Systems' Commercial director, Chris Turner (pictured left, with Group MD, Adrian Turner, centre, and Chairman, Lawrence Turner). "Our life-critical alarm and communication solutions sit perfectly alongside those of the other companies in the Halma group. Our advanced nurse call solutions, for example, have seamlessly integrated for some time with CenTrak's Real-Time Locating Systems, helping to enhance the patient experience, keep patients and staff safe, and empower care teams.
"We also have long-standing supply relationships with Apollo Fire Detectors and Advanced, with the latter providing most of our fire alarm panels," Chris Turner continued. "With Static Systems' design expertise, project management, and installation experience, supported by our comprehensive service and maintenance offering, we see this being a perfect relationship to holistically grow our fire alarm presence." The trio will all retain their roles and titles under Halma's ownership.
Static Systems added: "With no third generation of the Turner family to head up the business, discissions about succession planning have been under way for some time now, and finding a suitable partner to take over the business was a logical conclusion. Adrian and Chris are committed to a smooth transition. They have spent much of their lives building Static Systems into the success that it is, and want to ensure that that the transition to Halma is successful for both employees and customers."
Bill Stoval, the new Chair for Static Systems Group, added: "Static Systems' culture of working in partnership with customers to build long-term relationships focused on mutual success provides a platform to invest in, and explore, new ways to create safer, healthier environments. We see new opportunities to help users of our systems address their challenges through deeper technical and clinical integration, with the capability to provide bespoke solutions tuned to specific needs."
Halma employs over 7,000 people in 20 countries, with major operations in the UK, Europe, the US, and Asia Pacific.
Static Systems has been at its current site in Wombourne for 26 years, and has 220 staff.
Other News
Featured Supplier

Ascom provides award-winning nurse call and mobile communications systems to over 120 NHS and private hospitals across the UK. With our smart nurse call, you get so much more than just a standard system - including two way speech communication and medical device integration.
We've listened to the challenges of estates teams - so it's easy to...