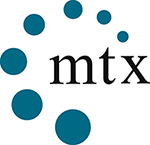 MTX Contracts Limited
Innovation House
Brooke Court
Lower Meadow Road

Handforth
Cheshire
SK9 3ND
United Kingdom
0345 130 9639
COMPANY INFORMATION
MTX Healthcare is a division of MTX Contracts Ltd. Specialists in the design, construction and engineering of bespoke and fast-track healthcare projects we have a strong commitment to quality and service. We aim at all times to provide a long lasting, efficient and cost effective solution to our customers consistently promoting innovation and off-site construction adding value.
With an enviable reputation in volumetric modular construction in addition to turn-key construction and refurbishment and remodelling of existing facilities, MTX have a wealth of experience supplying semi-permanent and permanent solutions to various building applications including:
Operating Theatres
Ward Accommodation
Mortuaries
MRI & CT
Outpatients & ED Streaming
Clean Rooms
MTX are passionate and committed to providing you with an innovative, bespoke, high quality solution that meets your requirements and exceeds your expectations. We look forward to discussing your next project with you.
PRODUCTS AND SERVICES
Featured Supplier

Delivering power, heating and cooling for the healthcare sector In some industries, a minute's delay is simply not an option. When lives are on the line, the last thing you need to worry about is whether the lights stay on in the operating theatre, or heating in a hospice. The healthcare sector is the safety net that protects us all, but the facilities required by this vital sector need constant power and temperature control.