Furniture reminiscent of 1950s and 1960s 'with a modern twist'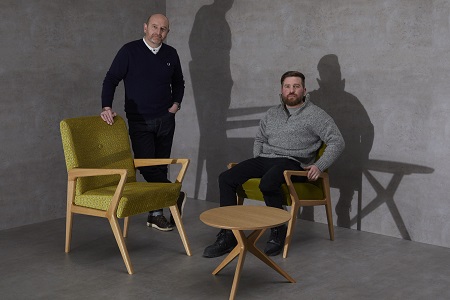 Furniture manufacturer, Knightsbridge, has partnered with designer, Bruce Kenneth (pictured right, with Knightsbridge's director of Design & Development, Jason Brown), to develop 'a unique collection of furniture for the healthcare sector'.
Knightsbridge said: "As a regular maker on BBC 1's programme, Money for Nothing, Bruce is an up-and-coming furniture designer with a passion for creating interesting pieces that make a statement."
Working with Knightsbridge's design team, Bruce Kenneth has helped to create Tron – a striking collection of tables and chairs, 'inspired by angles and motion', and 'reminiscent of furniture from the 1950s and 1960s with a modern twist'. Jason Brown said: "As a leading furniture manufacturer, we are always looking at pushing boundaries to create pieces that are not only functional for their setting, but that look great too. Healthcare furniture doesn't have to be boring. Bruce has a really unique style, and we wanted that at the core of the new collection."
The new collection includes a highback lounge chair, midback lounge chair, upright chair, and 25 occasional and coffee tables available in various shapes and sizes. Bruce Kenneth said: "I have loved working with Knightsbridge; combining expert craftsmanship with quality materials to really bring my designs to life the. I have a particular passion for chairs; they can set the tone and change a room's aesthetic. I feel proud that my work will be helping to create inspiring and comfortable furniture for healthcare settings."
See more about Knightsbridge Furniture Productions Ltd
Other News
Featured Supplier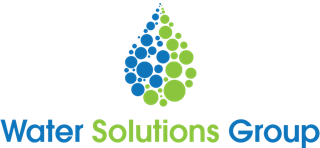 The Water Solutions Group is a leading provider to varying disciplines, including Healthcare and Government, providing specialist water hygiene and chlorine dioxide consultancy. Our wealth of experience includes roles as Authorising Engineer - Water; chlorine dioxide specification provision and performance auditing, as well as water hygiene...