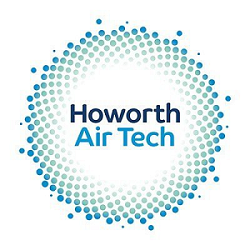 Howorth Air Technology
Lorne Street
Farnworth

Bolton
Lancashire
BL4 7LZ
United Kingdom
+44 (0)1204 571131
COMPANY INFORMATION
Containment Solutions, Clean Room Facilities & Ultra Clean Air Filtration Ventilation Systems for Medical, Pharmaceutical and Wider Industries.
Howorth's expertise in engineering clean air is fundamental to the success of the company in providing world class containment, infection control, clean room, air filtration and ventilation systems, serving the global healthcare, life science and wider industrial markets.
The Howorth name is synonymous with providing premium products and services to the healthcare, pharmaceutical and clean room industry. Since the development of the first Exflow Ultra Clean Ventilation Systems in the 1960s, the company has been responding to market needs for improved air filtration.
Howorth prides itself on utilising air filtration engineering to create safe, clean and productive working environments. Howorth have the experience, the profile and the expertise to analyse the functional requirements of a clean room, operating theatre or pharmaceutical facility as well as recognizing the end-users bespoke needs. Howorth are customer and quality focussed; identifying the process, ergonomic challenges and ventilation systems required. We then work in strict adherence to all the relevant standards to produce an outstanding equipment solution on every project.
PRODUCTS AND SERVICES