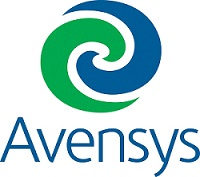 Avensys UK Ltd
Fredrick Road
Hoo Farm Industrial Estate

Kidderminster
Worcs
DY11 7RA
United Kingdom
01562 745 858
COMPANY INFORMATION
Since 2007 Avensys have been a key player in the national picture of bio-medical equipment sale, repair, maintenance and training. Now owned by HERMED GmbH (part of the VAMED group), Avensys are part of the global medical infrastructure, able to offer a complete service for asset management including procurement, device maintenance, training and storage. We are ISO9001, ISO13485 and ISO14001 accredited and on the NHS SBS Framework agreement for Apprenticeships and Endoscopy, the NHS Commercial Solutions Framework and the NHS Supply Chain.
Avensys Engineering
Our Engineering division maintains and repairs medical devices nationwide for private and NHS hospitals. A national network of engineering locations enables us to provide a high-quality service with short lead time, and offers a cost effective alternative to OEM maintenance contracts. We offer a range of services depending on the level of support you require and provide free and unlimited access to our online database, giving visibility of anything from an individual device's repair status through to an overview of the health of your device catalogue. We are able to optimize your capital replacement program, conducting audits, giving the predicted lifecycle of existing assets and providing financial models that enable you to manage your assets efficiently and within budget. Your dedicated account manager is always on hand to answer any questions you have, and to ensure that you always receive the best possible service.
Avensys Endoscopy
Avensys' endoscopy maintenance and repair service covers all makes, models and manufacturers, regardless of age. Our endoscope workshop offers a rapid turnaround, high quality, best value repair option for both flexible and rigid endoscopes as well as surgical cameras. Our offer is unique in that our 'loan scope' provision resides at your facility, meaning that should one of your endoscopes develop a fault, you will have another immediately to hand. This eliminates any waiting times for replacement scopes and means you and your patients experience a minimum of disruption to your service.
If your site experiences an increase in demand for endoscopy services, we offer a flexible endoscope rental service, including processors, light sources, scope guides and stack systems. With highly competitive rates, this service ensures that you can continue to operate at above normal capacity without the financial burden of purchasing equipment outright.
Resale Service

Our Resale division offers an ethical resale route through which to sell your surplus equipment. Multi-channel marketing and a network of contacts means that with few exceptions, we will generate a higher profit return for your surplus equipment than the more common auction route. We will collect your surplus devices quickly, freeing up space at your location, and devices are tested by our engineers and given a warranty prior to resale so you can rest assured that the devices are fit for use when sold. Our Resale Division also supply and source new medical equipment. What ever your requirements, simply contact us and we will source your equipment from a variety of sources, leveraging our relationships with manufacturers and using our negotiators to ensure you get the best price. A single purchase point means not having to deal with multiple manufacturers, multiple contracts and multiple sales people. We can commission your devices and should you wish, we can also maintain and ultimately replace these devices, thus working in partnership with you to optimize your asset management and replacement programme.
Training

Avensys UK Training Ltd provides nationally accredited technical training. We have accreditation through the Open College Network and Pearson awarding bodies and offer courses for bio-medical engineering staff, both at our dedicated training facility as well as in the workplace. Our experienced trainers deliver courses ranging from the one day Electrical Safety course to the ten day Medical Equipment Technologies qualification. Training courses cover device repair, PPM, operating principles, anatomy and physiology and are delivered at our mock hospital at the Black Country and Marches Institute of Technology. This specialist training facility includes simulated theatre, ward, diagnostic imaging, dental and sterile services rooms and classrooms which enable us to deliver an outstanding learner experience. For experienced engineers looking to further their careers, the Avensys Level 5 Diploma is an 18 month work based qualification in Advanced Medical Equipment Technologies and is delivered by industry specialists. Should you have any particular specific training requirements outside of the scope of our qualifications, we can offer bespoke training courses and packages. An initial consultation with an Avensys training consultant will ensure your course is tailored to meet your specific training needs.
Apprenticeships
As well as training courses, Avensys offer Apprenticeships designed to give a more thorough learning experience of particular aspects of clinical engineering. Apprenticeships are delivered in partnership with Dudley College of Technology, an Ofsted rated 'Outstanding' education facility and the Black Country and Marches Institute of Technology both of whose high standards match our own. All learners have access to Onefile and Moodle, ensuring easy communication, learning and submission of work, and our expert tutors are available if learners have any technical questions.
We offer Apprenticeships in:
Level 2 Healthcare Science Apprenticeship - Medical Engineering
Level 2 Healthcare Science Apprenticeship - Sterile Services
Level 3 Healthcare Engineering Specialist Technician
Level 4 Healthcare Science Apprenticeship - Medical Engineering
Level 4 Healthcare Science Apprenticeship - Sterile Services
With funding drawn from the apprenticeship levy you have nothing or very little to pay for the duration of the apprenticeship. Apprenticeships offer the ideal way to develop your workforce, bringing in individuals who can develop alongside your hospitals requirements.
Managed Storage
There are many reasons why a hospital may need to store medical equipment. Typically, this may be a result of departmental downsizing, merges or even closures. In recent times, purchase of devices related to COVID-19 may lead to a surplus of devices that while requiring storage, may need to be recalled to service at a moment's notice. Should such devices be recalled, it is essential that they are immediately ready for use.
Avensys have provided a managed storage solution for NHS and private hospitals for 15 years. A 50,000 ft2 climate-controlled warehouse provides perfect storage conditions for medical devices and equipment receives regular mechanical/ electrical/ battery/software checks by a resident team of biomedical engineers to ensure it is patient ready when you have need of it. All equipment stored with Avensys' Managed Medical Equipment Storage is recorded on the Avensys Health Inventory Management System (H-IMS), a cloud hosted database to which our customers have free 24/7 access. Via the IMS clients can see the status of each device, service records and engineers' notes. Collection and delivery of equipment, regardless of quantity and volume can be arranged by Avensys, and can be undertaken on a 'door to storage' basis, or 'ward to storage' whereby we can collect in bulk from a loading bay or similar, or can undertake the removal of medical devices from in-situ status in a ward environment. Delivery back to your hospital when recalled will be done in an agreed timeframe, and crucially equipment will be ready for use. Again, we can deliver to the hospital loading facility, or install and commission the equipment to patient ready status.
Financing

Financing is no longer considered the last resort of the financially insecure. In fact, in 2019 91% of new car purchases involved some kind of finance deal. Avensys are now able to offer financing of medical equipment via Avensys Financing. Capital outlay can be spread over a period of years making the purchase of expensive items or large numbers of items easier. As part of this service (or as a standalone offering) we are also available to provide advice on which manufacturers and models best fit your requirements, taking into account product specification, cost, product lifecycle and clinician preferences. Our years of experience and vendor neutral approach means that your hospital will achieve the best value option for your needs.

Interested in our services?
Call us on 01562 745 858 or enquire online to see how we can help
PRODUCTS AND SERVICES