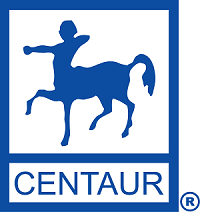 Centaur uPVC Cable Management
Pipers Road
Park Farm Industrial Estate

Redditch
Worcestershire
B98 0HU
United Kingdom
01527 528049
COMPANY INFORMATION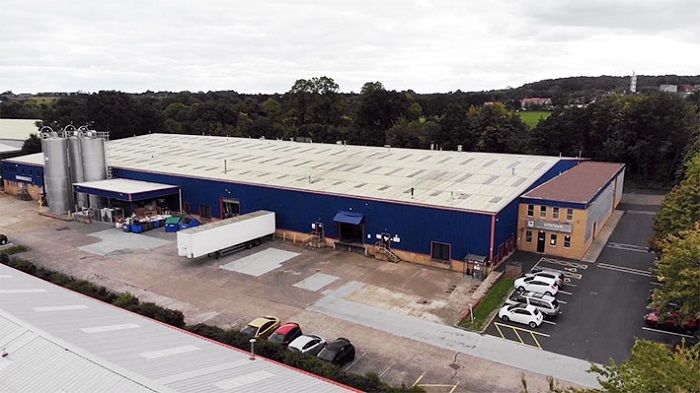 Centaur uPVC Cable Management
Manufacturing in Britain for over 40 years, Centaur has become a leading name in the uPVC cable management market.
Centrally located in Redditch, England, Centaur products are distributed via a nationwide network of nearly 400 distributors.
Combining product development, continued investment and industry expertise, Centaur provide a comprehensive range of cable management products enabling a complete installation. A dedicated fabrication section allows bespoke offerings, tailor made for individual requirements that can be delivered direct to site.
Being conscious of minimising the impact of its processes on the environment the company utilises a percentage of and recycles its own non-biodegradable raw materials.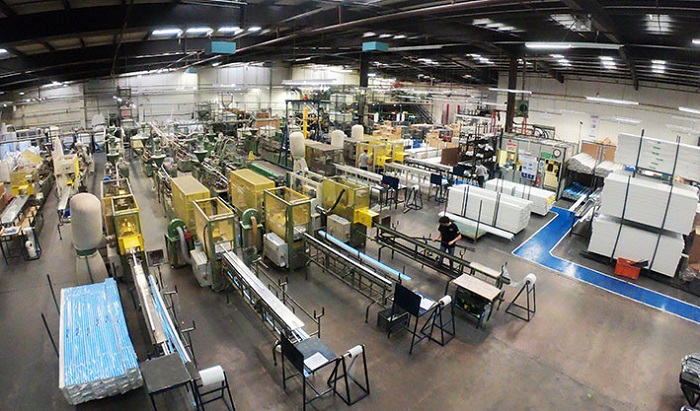 Anti-Microbial Compound
Anti-microbial uPVC cable management systems have been available for some years but the need to provide a healthy and safe environment particularly in the healthcare sector has not gone away as neither have the harmful organisms.
The basis of the additive is the use of silver which has been used for centuries as a biosatic agent. When contacted by moisture an electrochemical reaction releases silver ions. These ions penetrate microbes rendering them unable to function, grow, or reproduce.
To ensure our additives are effective and compliant with ISO 22196:2011 'Measurement of antibacterial activity on plastics and other non-porous surfaces', periodic testing is undertaken by specialists in the industry. Untreated control samples are submitted with treated items and recent results show that a 99.9% reduction is achieved against E coli and Staphylococcus aureus being two of the most prominent bacterial infections.
Through widespread specification Centaur has pioneered the use of anti-microbial additives in its grades of uPVC and continues to help the control the spread of harmful bacteria in the public sector.

CPD Accredited
Centaur can offer an accredited CPD (Continuing Professional Development) course in Antimicrobial uPVC Cable Containment.. For more information please contact [email protected]
Meridian Dado Trunking
Designed with today's cable management challenges in mind, Centaur's latest innovative product range, Meridian dado trunking and accessories balances practicality with aesthetics. This easy to install 173 x 60mm range provides ample cabling space and boasts a large selection of key features suitable for a wide range of applications. Once the protective film covering is removed, the curved lid design gives a sleek but unobtrusive look to modern day installations.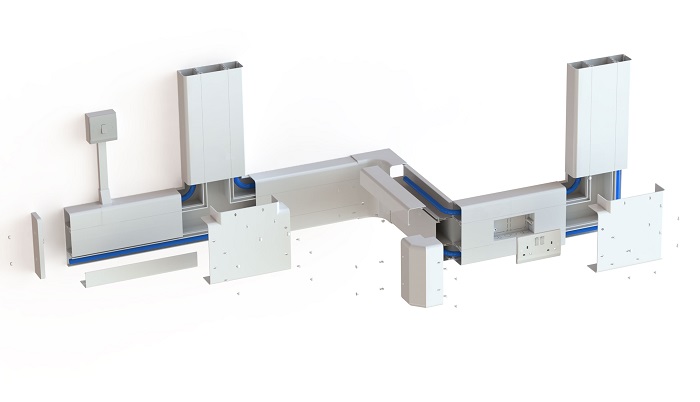 President Dado Trunking
This three compartment trunking system has been widely used in hospitals, offices, schools, colleges, laboratories, hotels and public buildings. Offering substantial cable capacity and design appeal for today's modern buildings.
The President uPVC cable management system allows a fast, easy and cost-effective solution. Providing variation of chamfered, square or skirting profiles, in high impact resistant uPVC.
Manufactured in accordance with the requirements of BS 4678, Part 4 (1982) and allows the installer to comply with BS 7671 (wiring regulations).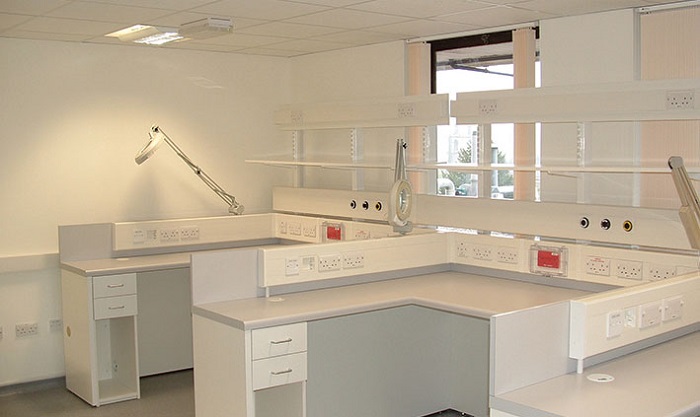 Gas and Air Outlets
Gas & air outlets and nurse call points can be a challenge to install before or after a project has been completed. By working closely with installers we can ensure that the correct space, apertures and bend radii are achieved to facilitate completion.
Bedhead units
The President system allows multi compartment units to be constructed and with the strength of the manufacturing group can provide a range of styles pre-wired and populated with socket outlets, data and audio points
Dado sections can be supplied with integral LED lighting to eliminate the need for additional light sources.
Power Poles & Posts
A range of open or populated power posts and poles are available for open office areas each offering multi-compartment options for power, voice and data cabling. Posts next to work stations and desks provide safe access to outlets and can avoid unnecessary cable lengths and an increase in trip hazards. Poles are available to standard floor to ceiling heights but specials can be made available.
Aluminium Trunking
For the areas where a more robust product is required and a risk of damage to uPVC may expose potentially dangerous cabling a range of aluminium trunking is available. Powder coated white as standard other colours can be made available from the Centaur paint division. Anti-microbial additives can also be added to the paint finish if required.
Bench Units
To provide solutions to work areas, such as laboratories stores and maintenance departments where a range of power, data and audio outlets may be required, Centaur provide a range of uPVC and aluminium bench trunking. Supplied in lengths or pre-wired and populated
PRODUCTS AND SERVICES