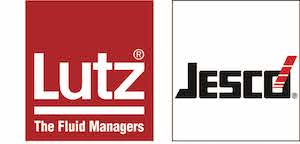 Lutz-Jesco
Unit D1
Loades Ecoparc
Blackhorse Road

Coventry
CV7 9FW
United Kingdom
+44 02477 103306
COMPANY INFORMATION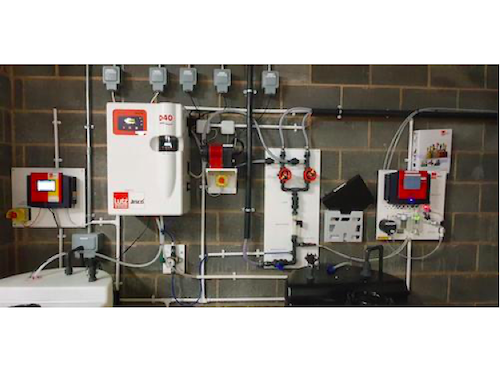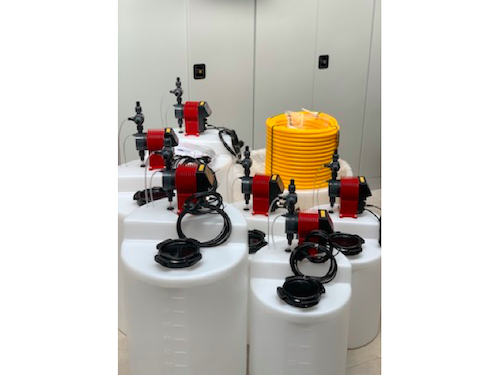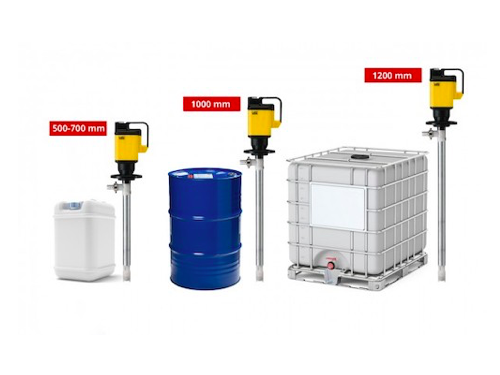 Lutz-Jesco manufacture innovative Dosing & Disinfection technologies for water and wastewater treatment that include chlorine dioxide systems for legionella control or process water disinfection and onsite chlorine generation systems from the electrolysis of brine for potable, process or pool water disinfection. To compliment these disinfection technologies, the group also manufacture a complete range of chemical drum transfer pumps including battery driven units, chemical dosing pumps, systems, chlorine/pH & chlorine dioxide analysers, gas detection for both Cl2 & ClO2
Chlorine Dioxide:
Most chlorine dioxide generators typically use 2 dosing pumps or peristaltic pumps to add hydrochloric acid and sodium chlorite into a reactor to produce a ClO2 solution in the presence of water but not the Lutz-Jesco Easyzon D.
The Easyzon D vacuum preparation method provides users with a high level of operator safety and with micro flow meters being used we have a highly accurate and constantly monitored metering method to dispense the precursor chemicals. This also eliminates the risk of accidents arising from pressurised chemical feed lines from precursor chemicals to the reactor.
Available in 5, 10, 20 and 40g/h sizes, Easyzon D 10 and 40g/h units are always available ex-stock
Systems have been supplied, installed and commissioned by partner companies working closely with Lutz-Jesco in hospitals, commercial buildings, nursing homes for legionella control in compliance with WRAS installation requirements and drinks manufacturing plants.
Onsite Chlorine Generation:
Using salt as the raw material to generate your own supply of hypochlorite offers several advantages. Salt is a widely available commodity used in many commercial and industrial settings and is competitively priced for both small and large users. Compared to commercial chemicals salt is very safe and easy to store, has an infinite shelf life and requires minimal packaging which can be easily recycled. Using only salt, water and electricity, Minichlorgen & Easychlorgen systems efficiently generate a supply of dilute sodium hypochlorite <1%, below the threshold for classification as a hazardous substance.
Commercially produced hypochlorite products can quickly begin to degrade during storage. This leads to chlorate formation and ultimately THM and DBP formation. Furthermore, commercial hypochlorite gasses off and can airlock dosing pumps and also cause blockages at hypo injection. points. Using food grade salt and potable quality supply water, Easychlorgen generates a fresh, high quality hypochlorite solution on-demand.
Applications
Standard systems are commonly used in drinking and wastewater treatment, large industrial water disinfection processes, ie/ cooling towers, F&B water disinfection, multi-pool leisure facilities and water parks.
Note: Easychlorgen systems are approved under Regulation 31 of the Water Supply (Water Quality) Regulations 2002 for use in public water supplies.
Web: www.lutz-jesco.com/uk/
Web: www.lutz-pumpen.de/en
PRODUCTS AND SERVICES